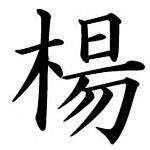 Meat
beef tomato
corned beef brisket
cowboy stew
kalua pork
pork adobo
pork & broccoli
pork chops & mushroom gravy
pork wrapped in seaweed
steak fajitas
sweet n sour pork

Pork & Vegetables
rice
1 lb boneless pork chops, sliced thinly
1 clove garlic, minced
1 onion, sliced
1 bunch broccoli, peeled and sliced
1 tbsp Kikkoman&reg Shoyu
1 tbsp mirin

---
Start rice.
Saute pork with garlic and onion on medium heat until pork is cooked
through. Add broccoli, shoyu and mirin. Saute until broccoli is tender.

Serve with rice.

Note: this recipe may be altered by replacing broccoli with an appropriate
fresh vegetable such as bean sprouts, chinese peas or snap peas.