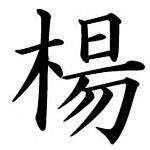 Meat
beef tomato
corned beef brisket
cowboy stew
kalua pork
pork adobo
pork & broccoli
pork chops & mushroom gravy
pork wrapped in seaweed
steak fajitas
sweet n sour pork

Beef Tomato
rice
1 lb top sirloin, sliced
1 clove garlic, minced
4 tomatoes, wedged
1 bell pepper, sliced
1 onion, sliced
1 tbsp Kikkoman&reg Shoyu
1 tsp sugar
1 tbsp cornstarch
1 tbsp water

---
Start rice.
Saute meat with garlic on medium heat until meat is cooked through. Remove
meat. Saute tomatoes and onion until tender. Return meat to pan. Mix shoyu,
sugar and cornstarch together until lumps are removed. Add to pan and simmer
until glossy.

Serve with rice.

Note: this recipe may be altered by replacing tomatoes with an appropriate
fresh vegetable such as broccoli, chinese peas or snap peas.