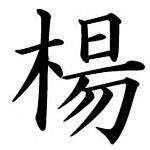 Meat
beef tomato
corned beef brisket
cowboy stew
kalua pork
pork adobo
pork & broccoli
pork chops & mushroom gravy
pork wrapped in seaweed
steak fajitas
sweet n sour pork

Sweet and Sour Pork
rice
3 1/2 lbs pork butt, cut into 1 1/2" pieces
1 cup brown sugar
1/2 cup vinegar
2 tbsp Kikkoman&reg Shoyu
1" piece ginger, grated
1 clove garlic, crushed
2 tbsp cornstarch
2 tbsp water

---
Start rice.

Soak pork in vinegar, ginger and garlic for at least 15 minutes. Remove pork
from vinegar mixture and brown if desired. Add vinegar mixture back to pot and
simmer for one hour or until tender. Add all other ingredients and and simmer
until sauce is glossy.

Serve with rice.