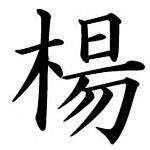 Meat
beef tomato
corned beef brisket
cowboy stew
kalua pork
pork adobo
pork & broccoli
pork chops & mushroom gravy
pork wrapped in seaweed
steak fajitas
sweet n sour pork

Adobo
rice
2 1/2 lbs pork or chicken, 1 inch cubes
6 cloves garlic, crushed
2 bay leaves
1/4 cp vinegar
1/4 cp Kikkoman&reg Shoyu
2 tbsp oil (optional)
1 tsp sugar
1/2 tsp pepper

---
Start rice.

Soak meat in vinegar and garlic for at least 15 minutes. Brown meat in a
large pot over medium heat. Add vinegar and garlic mixture and bay leaves and
simmer for one hour or until tender. Do not stir. Add the rest of the
ingredients and simmer for 15 to 30 minutes more.

Serve with rice.