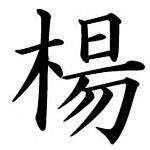 Poultry
chicken & green beans
chicken long rice
chicken curry
Korean chicken
mochiko chicken
roast chicken
shoyu chicken

Chicken & Vegetables
rice
1 lb boneless chicken breasts or thighs, sliced
1 clove garlic, minced
1 onion, sliced
1 package frozen green beans
1/2 can Campbell's&reg Chicken Broth

---
Start rice.
Saute chicken with garlic and onion on medium heat until chicken is cooked
through. Add green beans and chicken broth and heat through.

Serve with rice.

Note: this recipe may be altered by replacing frozen green beans with an
appropriate fresh vegetable such as broccoli, chinese peas or snap peas.