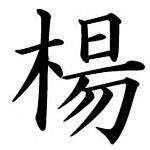 2 Layered Jello
3 cups boiling water
4 3oz packages or 2 6oz packages Jello
1 1/2 cups cold water
4 cups ice cubes
2 cups thawed Cool Whip Whipped Topping

---
STIR boiling water or boiling juice into gelatin in bowl at least 2 minutes
until completely dissolved. Stir in cold water and ice until ice is melted.
Pour into 5 cups gelatin into mold. Refrigerate 10 minutes or until set but
not firm. BRISKLY stir whipped topping into remaining with wire whisk until
smooth. Carefully spoon over gelatin. REFRIGERATE 6 hours or overnight until
firm. Dip bottom of mold in warm water about 15 seconds. Unmold.