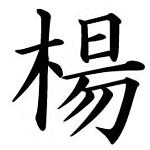 Ground Beef
If no one is looking you can sneak in grated carrots or zucchini or both.
casserole
chili
chip n dip
hamburgers
lasagna
meatballs & mushroom gravy
moussaka
spaghetti
stew
stroganoff

Moussaka
rice 1 large eggplant, 1/2 inch slices
margarine or olive oil
1 pound ground beef
1 onion, chopped
1 clove garlic, chopped
1 can Campbell's&reg Tomato Soup
Parmesan cheese

---
Start rice.

Brown eggplant slices with margarine or olive oil until soft. Brown ground
beef with onion and garlic. Layer eggplant slices and ground beef in baking
dish. Cover with Campbell's tomato soup. Cover with foil and bake in 350
degree oven for 30 minutes. Sprinkle with Parmesan cheese and bake for 5 more
minutes.

Serve with rice.