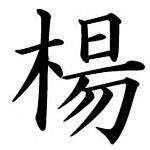 Ground Beef
If no one is looking you can sneak in grated carrots or zucchini or both.
casserole
chili
chip n dip
hamburgers
lasagna
meatballs & mushroom gravy
moussaka
spaghetti
stew
stroganoff

Meatballs & Mushroom Gravy
rice
1 lb ground beef
1 egg
4 tbsp panko
1 tbsp shoyu
1 clove garlic, minced
1 medium onion, sliced (optional)
8 oz fresh mushrooms, sliced (optional)
1 can Campbell's&reg Mushroom Soup

---
Start rice.

Mix ground beef, egg, panko and shoyu together and form into 1 inch meat balls.
Brown meatballs in a pan with a little oil on medium heat. Remove meatballs
from pan. Saute garlic and onions in pan until golden brown. Add mushrooms
and saute. Return meatballs to pan, add mushroom soup and heat through.

Serve with rice.