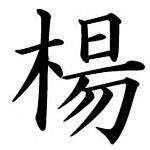 Children's Authors
Sandra Boynton
Dr Seuss
Young Adult Authors
Franklin Dixon
Laura Lee Hope
Carolyn Keene
Ursula K. Le Guin
J K Rowling
R L Stine
Rumiko Takahashi
Gertrude Chandler Warner
Favorite Authors
Piers Anthony
Isaac Asimov
Agatha Christie
Martha Grimes
Stephen King
Anne Rice
Amy Tan
Roger Zelazny
Current Reading
Silk Road

Childrens Books by Dr. Seuss

Random House


The Butter Battle Book (ex-lib)

Fox in Socks

Hop on Pop

If I Ran the Circus (ex-lib)

McElligot's Pool (ex-lib)

On Beyond Zebra! (ex-lib)

The Sneetches and Other Stories (ex-lib)

There's a Wocket in my Pocket




Childrens Books by Theo. LeSieg

Random House


Hooper Humperdink...? Not Him!

Maybe You Should Fly a Jet!

Please Try to Remembe the First of Octember

Ten Apples Up On Top

Would you rather be a Bullfrog?