WELCOME!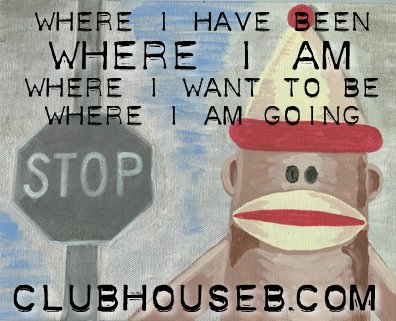 Aloha and thank you for visiting my site. This is where I share many wonderful things including my artwork, printable gift tags and stationery, crafting instructions, my collections, my words and any other bits of treasures I find while out exploring the world.

As far back as I can remember, I always loved sketching and drawing and creating new characters and scenes. While I took 2 college level art classes I found myself more discourage, then encouraged by them, to create something of my own. I didn't start to paint until 2003. I started slowly, first painting faces, then animals, then toys, and one day a sock monkey. That sock monkey turned out to be my very first painting sale. It also was the beginning of a series of silly sock monkey paintings. My monkeys reflect my belief that you need laughter and hope in your lives every day.

Each art piece for me is a journey in self discovery. They reflect little bits of where I have been, where I am, where I want to be, and where I am going.

Like me, this site is a work in progress. I hope you enjoy browsing around and feel free to drop me an e-mail.

~Bren
Imagination is more important than knowledge. Knowledge is limited. Imagination encircles the world. ~Albert Einstein
2006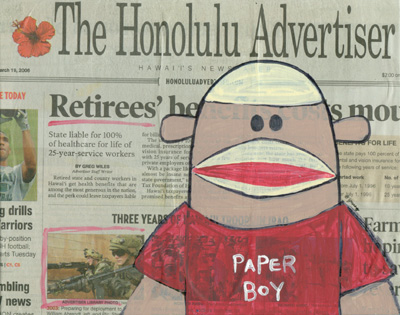 My monkeys reflect my belief that you need laughter and hope in your lives every day. ~ Bren
Apparel and Accessories @ cafepress.com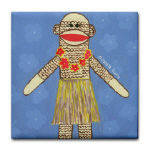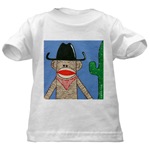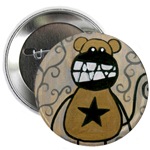 Sock Monkey #16 is available as a ceramic tile @ cafepress.com. There are other designs and items available, so take a look!
Newsletter
Stay up-to-date on my latest work by subscribing to my Newsletter. If you are interested please opt-in above! Once signed up you must confirm your subscription via an e-mail sent to you by bravenet (my mailing list host).
I will include images of my latest works so feel free to join just to recieve sock monkey images in your e-mail!
Please note you can remove yourself from the list at anytime by using the form above OR clicking on the unsubscribe link at the bottom of the newsletter.

Sock Monkey Dolls
A few of my handmade sock monkey dolls!
Make a Sock Monkey!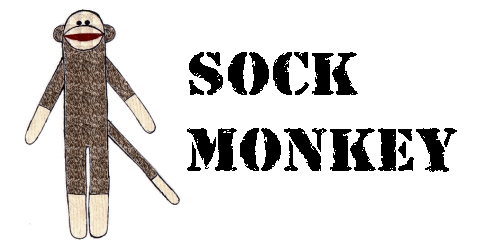 Sock Monkey History

Sock dolls were popular around the 1900's. Nelson Knitting Mills in Rockford Illinois first made the original rockford red heeled sock in 1890. In 1920 the mill soon began packaging directions for the sock monkeys, with each pair of socks, after a customer fashioned a sock monkey and sent it to the company. The Nelson Knitting Mills was purchased by Fox River Mills in the 1992 and now Fox River makes the Red Heel Monkey Sock.

reference:

America's stuffed toy: the sock monkey Fox River [http://www.foxrivermills.com/foxriver/SilverStream/ Pages/pgMonkeys.html] 02/19/2001

Socking the Monkey People Weekly 5/8/1995 v43 n18 p225(1) Time Inc.