ACEO - Art Cards, Editions and Originals


March 2005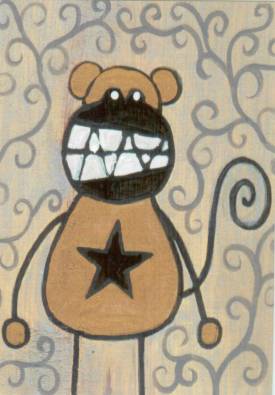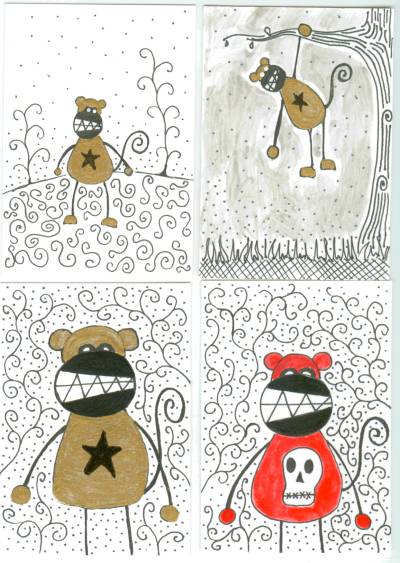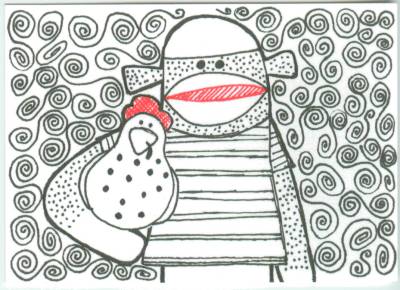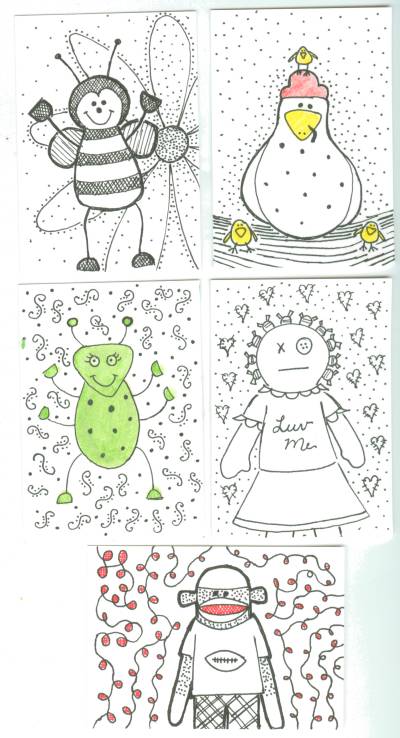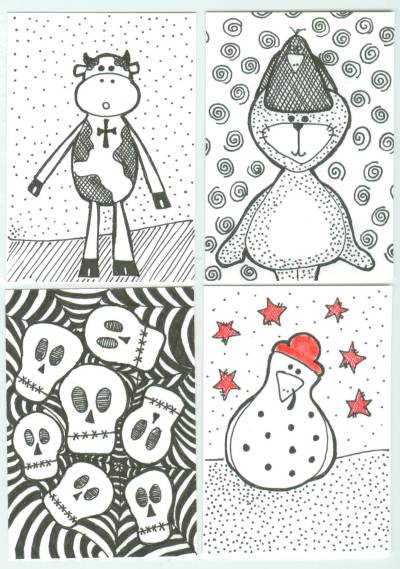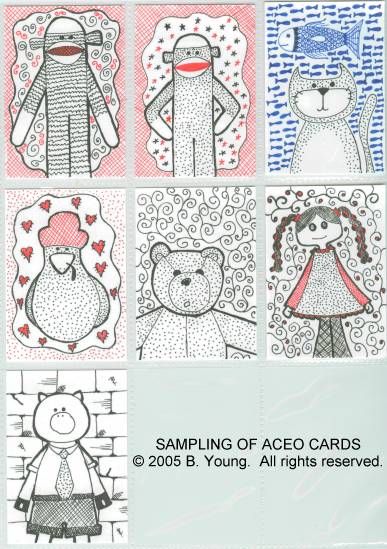 February 2005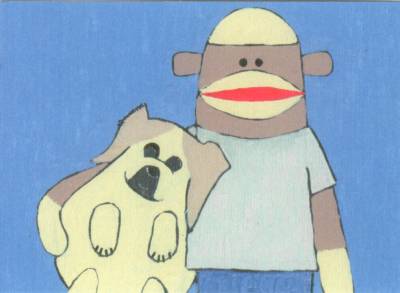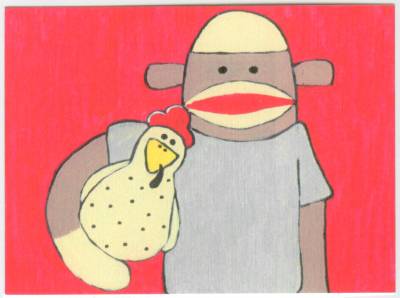 March 19, 2005 News

The ACEO group, which was founded by bone*diva now has it's own website! Eliza has finished setting it up at art-cards.org. Take a peak at the gallery to see some of the Art Cards which have been created.
---
I started creating ART CARDS in February 2005. I kicked off my ART CARDS with 2 limited edition prints of sock monkey #42 and sock monkey #47. Each was produced in a limited edition of 15 prints. In March 2005, I continued to make ART CARDS and started a series of pen and ink originals.


SEARCH EBAY for ===> "ACEO"
to find more ART CARDS!

What is ACEO?
ART CARDS EDITIONS and ORIGINALS

These 2.5 inch by 3.5 inch art pieces are:

AFFORDABLE * COLLECTIBLE * TRADEABLE

Art you can fit in your pocket!

They fits into standard trading card albums,
sleeves and storage containers!

Purchasing ART CARDS is an excellent and
affordable way to collect art originals or repros!

Many different Self-Representing Artists on Ebay
create ART CARDS in a wide variety of styles.


START YOUR COLLECTION TODAY!